AGS Froesch, Moving company
​AGS Froesch is one of the most experienced international moving companies that have been operating since 1927.
About us
34 years of experience on the Russian market – the pioneer of market of moving services in Russia;
the Department of "Office Moving Division" for the sector "B2B";
more than 6,000 implemented projects;
system of quality control, supporting of projects by project managers and professionals with international work experience;
the main activity of the company is organization of international, interregional and local household and office movings.
ISO 9001:2008 certified;
We provide our services in 6 languages;
AGS Network with 129 branches in 83 countries;
Well experienced personnel due to low staff fluctuation;
More than 80 Embassies and more than 200 International companies trust us with the personnel effects and vehicles of their diplomats and employees.
Our services
Office and household moving
Intercity office and household moving;
Domestic office and household moving;
Safe warehouse storage;
Rigging services (handling of heavy bulky cargo);
Consulting service for corporate customers in comprehensive
Planning of office moving of any size;
Planning and quality control of office and household moving.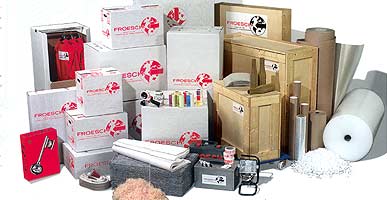 International moving services
Import and export shipments by air and sea from and to overseas destinations;
Import and export shipments by air and road from and to European and CIS destinations;
Domestic and local moves within Russia as well as office moves;
Door to door service as per the client's needs;
Customs formalities for household goods and vehicles;
ICV formalities for items of cultural value (i. e. Musical Instruments, Fine Art, Samovars, Carpets,etc);
Single point of contact throughout the removal.

Additional services for office moving
Office-room planning;
Inventory of goods;
Inhouse service;
Rigging service:

Safes, layout, server hardware, works of art;
Banking equipment, cash registers, ATMs;
Factory equipment, machines, up to 150 tons;

Utilization of old furniture and rubbish;
Disassembly/assembling/packing of furniture;
Moving of IT-Infrastructure of the office;
Setting of server hardware;
Cleaning services.
Additional services for household moving
Temporary and long term storage in our warehouse with a storage
capacity of 2500 m2 that is 24/7 guarded and heated with sprinkler
system;
Assembly and disassembly of household furniture including built in
kitchens;
Custom crating for high valued items;
Handling of safes and pianos;
Vehicle and motorcycle transportation;
Assistance in pet relocation;
Insurance coverage.
Contact us
Michael Razin
Head of Operations
Michael.razin@agsfroesch.com
7-963-784-93-38
Daria Didenko
Development manager and Sales assistant
daria.didenko@agsfroesch.com
7-968-808-32-94
Location:

Russia

,

Moscow

,

Moscow, Ochakovskoye Shosse 36, building 2

,

Phone:

+7 968 8083294 (en/ru)

Email:

Web-site:

WhatsApp:

+7 968 808 32 94

Facebook:

Working days:

Mon, Tue, Wed, Thu, Fri

Hours:

9.00 - 18.00

Lunch time:

13.00-14.00

Category:

Moving company

Services:

Office and household moving, intercity moving, warehouse storage, rigging services