Migration registration
10 July 2018, 09:33
Beginning 8th of July, 2018, there are new rules for migration (temporary) registration of foreign citizens in Russia. According to the new regulations, foreign citizens can be temporarily registered only at the actual addresses of their residence and must be applied for it by a host party (hotel/ apartment owner/ a person permanently registered in the apartment). Foreign nationals cannot be registered at the addresses of their employer organizations anymore unless they, in fact, live there.
Terms for migration registration
As a general rule, all foreign citizens must be registered within 7 days* after their arrival in Russia.
The following citizens do not have to be registered/ are not subject to registration at the place of stay:
The foreign citizens who have a Residence Permit and a Temporary Residence Permit.
All foreign citizens listed in chapter 4, article 20, paragraph 6 part 1 of the Federal law 109 and the members of their families accompanying: heads of foreign states, heads of governments of foreign states, members of parliamentary and governmental delegations of foreign states, heads of international organizations who have entered the Russian Federation upon the invitation of the Federal government or a Public authority of the Subject of the Russian Federation.
Highly qualified specialists can stay in Russia without the registration for up to 90 days, citizens of Tajikistan - up to 15 days, citizens of the Eurasian economic Union - up to 30 days.
Who can register a foreign citizen in the apartment of his residence?
The migration registration can be carried out by the owner of the apartment or a person permanently registered in the apartment. To check if the registration is possible by a person or organization with a power of attorney from the owner of the apartment, as well as what documents/ copies must be presented for this, please check with the appropriate territorial Migration department of the Ministry of Internal Affairs or Multifunctional Federal Center.
Does a foreign citizen have to be registered each time after crossing the border of the Russian Federation?
Yes, he does, because the migration registration gets annulled when a person leaves the territory of the Russian Federation.
If a foreign citizen is currently registered at the address of his organization, does he need to change his registration now?
He does not need to change anything until the expiration date of his current registration, or until he leaves the Russian Federation. After his next entry into the Russian Federation, the foreign citizen must be registered at the address where he actually lives.
___________________________
* - the term may be temporarily changed for some events/ other, like FIFA World Cup in 2018.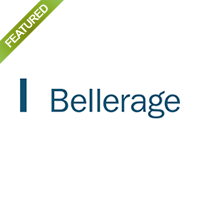 ⇒ The article was written by our partner Bellerage, the Financial and Legal Outsourcing company. Their broad service line covers all back-office functions:
Tax & Finance Advisory
Accounting & Reporting
Immigration & Registration
Legal Advisory & Litigation
Payroll & HR Administration
IT Support
Find out more about Bellerage and their services HERE.
Would you like to share the page with your friends?